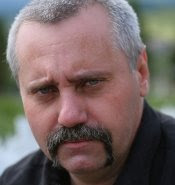 Listen in as Dean and Greg have a conversation with author, historian,and brother Stephen Dafoe in this 2009 episode of Masonic Central.
Dafoe is the prolific author of several Masonic and Templar books, who is now crossing into the world of Graphic Novels with his new project Outremer due out November first.
Join us as we talk all things Templar and delve into their historic past and their meaningful significance to Freemasonry today. and, who knows, maybe we'll get down to the real meaning of Bamophet!
It was a great discussion and one sure to illuminate the wide topic of the Knights Templar and Freemasonry.
This show was originally recorded on Sunday, October 12th, at 6PM PST on Masonic Central!
Do you want to listen live? Join our live in-virtual-studio audience by logging in at talkshoe and join the conversation!