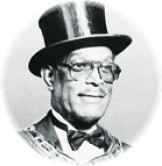 From the NationNews, Barbados, comes this story of an elderly man stabbed to death.
Preliminary investigations into the death of 90-year-old Fred Parris have ruled out robbery, and police sources have indicated the Stanmore Crescent, Black Rock, St Michael senior citizen received several stab wounds about the body, including to the neck, stomach and back.

Parris' body was found about 5:30 a.m. lying in a small track leading to the popular beach. He was dressed in a short bathing pants and shirt.

Nicholas Harrison, one of Parris' nephews, said he could see no other motive for his uncle's killing, since he (Parris) was carrying no personal possessions when he met his death.
Perris, his family says, swam there every day except for Sundays, a day he reserved for church.
Parris was an accomplished man as he was the son of the first black captain of police in Barbados, he went on to become the first Barbadian to be named Grand Master of Prince Hall Masons of New York State in 1995 where he also served as a director of the Harlem Hospital.
Perris, the story reads, is survived by three children.
Read more at Nation News, and Barbados Today.