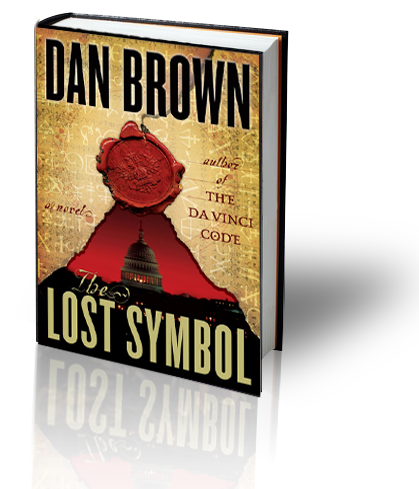 Have you reserved your copy of the literary version of "National Treasure" yet? The Lost Symbol
"Dan Brown's next installment of the Da Vinci Code solving, Illuminati chasing symboligist Robert Langdon is due on shelves in about 2 weeks.
I think Freemasonry is already past hype having waited a couple of years for the Da Vinci Code follow up, but it doesn't change the fact that the new book "The Lost Symbol
" will have some net effect on the fraternity.
Why will the book have an impact?  Rumor has it that this new adventure has a story line that includes Freemasonry (and possibly Washington, the geometry of Washington D.C., and the Scottish Rite).
The end result for fraternity: a reawakened curiosity about the Freemasonry thanks to this high literary drama.
Maybe.
I pre-ordered my copy of "The Lost Symbol
" yesterday so that I get it on the day it comes out.  I wonder if will live up to the hype that the last 5 years have built into it.
Dan Brown's "The Lost Symbol
" is available for pre-order on on Amazon now.