A hot topic in the on-line Masonic community is lodge education. Many ideas are presented for educational subjects or how to implement educational programs. Most of this discussion is limited to Masonic topics such as Masonic symbolism or history. There is no shortage of information on these subjects available through the Internet or in hard copy. However, I was asked an interesting question about preparing an educational presentation a couple of weeks ago. A Brother had been tasked with developing an educational segment for the next lodge meeting. The Brother was a relatively new Mason and was not particularly comfortable about presenting on a Masonic topic. Unsure of what subjects he could or should address, he asked the lodge "What should I talk about?"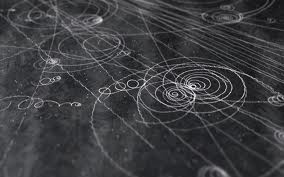 At this point, every member of the lodge could have given him an idea. He could have presented on the symbolism of the square and compasses or read a short story about George Washington. These are all very predictable subjects. Throughout a Mason's fraternal experience, he will doubtlessly hear several anecdotes about Mr. Washington and will probably see several extemporaneous speeches given on various symbols taken verbatim from the ritual with a little bit of discussion. The problem with these options is that they are viewing lodge education as a course of instruction which must be exclusively Masonic in its nature. This can make lodge education a redundant process which constantly covers one subject. Imagine going back to high school and discovering that every single class that you were taking was on the subject of geometry. That curriculum would bore anyone to death.
Luckily, we don't have to limit our lodge education to Masonic symbolism, history, and ritual. If we look at the charge of the Fellowcraft degree, we discover that we are admonished to study the liberal arts. The seven liberal arts consist of grammar, rhetoric, logic, arithmetic, geometry, music, and astronomy. In other words, the Mason is taught to study a wide array of subjects in order to improve himself. As one of my previous columns suggested, balance is an essential concept to a Mason's life. Therefore, it is important that a Mason balances his education so that he gains knowledge in all areas of the arts and sciences and what better place to promote this idea than within the lodge? If you take a look at your lodge's membership, you will probably be surprised to discover that the Brethren have expertise in a variety of subjects.
What we can develop using these individual talents is non-Masonic education. This is as important to a lodge's growth as Masonic education. Our lodges are populated with men from a variety of backgrounds. Freemasonry is home to doctors, lawyers, engineers, historians, clergy, mechanics, farmers, and construction workers. All of these men have the ability to impart useful knowledge on one another. For instance, perhaps one of your lodge's Brothers is a mechanical engineer which has just patented a new invention. A presentation on the purpose and development of that invention would provide an interesting topic for an educational session.
Likewise, you may have a Brother who is a mechanic trained to maintain hybrid or fuel-cell vehicles and could discuss the challenges facing the automotive industry to provide service to these new alternative fuel models. Everyone in the lodge would benefit from these subjects and an educational program utilizing the knowledge of individual Brothers can develop the same enthusiasm as a well planned lecture circuit.
The main character of the Brother mentioned at the beginning of this article turned out to be a middle school teacher and it was suggested that he present on educational techniques currently being used at that age level. The entire lodge was surprised to discover that current educational techniques differed significantly from those used in the past. Several questions were asked on subjects ranging from how teachers were currently disciplining children to the effectiveness of these new educational methods. Every Brother gained a new understanding from the lesson and left the lodge more enriched than when they had entered. Of course, there is always a place for education pertaining to the ritual, furniture, and customs of the lodge. However, properly supplementing traditional Masonic education with non-Masonic subjects will provide a more well- balanced education program and keep lodge members engaged.