From the Hollywood Reporter –
Mega-selling mystery author Dan Brown has taken over writing duties on the film adaptation of The Lost Symbol.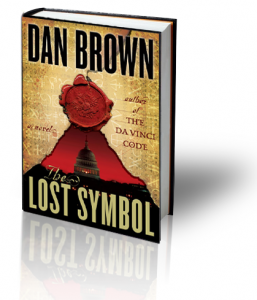 This is the first time Brown has taken on the job as screen writer as Akiva Goldsman adapted Da Vinci Code and co-wrote, with David Koepp, Angels and Demons.
Based on fan feedback, its dubious of the job Brown will do, given the track record of past autor-turned-screen writers as the film becomes more derritive than true to form given the constraints of time and medium.
One look at the last in the Harry Potter films, the Deathly Hallows, will tell you that to truly adapt a work necessitates a much longer running time of film as the Rowling adaptation has been split into two movies and close to 7 total hours of screen time.
The Lost Symbol film is anticipated for Summer (or later) of 2013 with no word if Hanks will reprise his role or Howard its direction.