BRYCE ON LIFE – You go for relaxation, but are taken aback by what you see.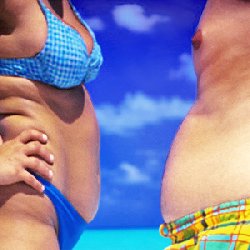 I took some time off during the Memorial Day weekend and escaped to the beach. I guess I'm like just about anyone in that I rarely take advantage of the scenery in your own backyard. It's been a while since I've been to the beach and I found the rhythm of the waves in the morning tranquil and somewhat therapeutic. However, I had forgotten about all of the pollution on the beach, eye pollution that is. I was amazed how many women of all sizes and shapes wore a bikini and probably 99% of those I saw shouldn't. Please don't get me wrong, there is certainly nothing wrong with an attractive woman wearing a bikini, but most of what I saw defied belief. Sure, if you've got it flaunt it, but if you haven't got it, forget it. The ship has sailed and it's time to put on a little more canvas in the rigging.
I find women over 40 wearing bikinis to be interesting, particularly those in their 50's and 60's. I don't know what they're advertising but I suspect they're not getting many buyers.
I don't mean to appear to pick on the ladies exclusively as there are of course men out there who wear some pretty avant-garde bathing suits as well, but the volume of bikinis I saw on this trip seemed to be overwhelming. I guess I should be grateful that we're past the thong fad as you don't see too many of them anymore on the beach. I've seen my share of thongs over the years and it can be pretty scary to see some women wearing them, as well as men. As my son would say, "That's just not right."
My wife and I went to the beach with another couple. We arrived early to get a good spot where we could setup our chairs and relax. As this was Memorial Day, the beach naturally started to fill up and become somewhat crowded. I find it interesting how some people have no problem invading your space by plopping down right next to you while there is still ample space elsewhere. It's as if you were invisible. To combat this problem, my friend and I have learned a long time ago to smoke some particularly nasty smelling cigars which acts like a repellent for crowd control. This results in a comfort zone around us but inevitably as soon as the cigars go out, the intruders move back in which, of course, is our queue to leave the beach until the next major holiday.
One last note, Sports Illustrated shoots its Swimsuit Edition at remote locations around the world. Do not expect this to be anywhere near the beach you are going to.
Keep the Faith!
Note: All trademarks both marked and unmarked belong to their respective companies.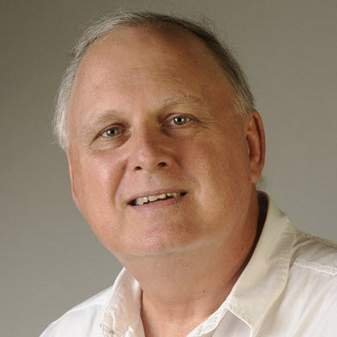 Tim Bryce is a writer and the Managing Director of M&JB Investment Company (M&JB) of Palm Harbor, Florida and has over 30 years of experience in the management consulting field. He can be reached at timb001@phmainstreet.com
For Tim's columns, see:
timbryce.com
Like the article? TELL A FRIEND.
Copyright © 2013 by Tim Bryce. All rights reserved.
Listen to Tim on WJTN-AM (News Talk 1240) "The Town Square" with host John Siggins (Mon, Wed, Fri, 12:30-3:00pm Eastern), KGAB-AM 650 "The Morning Zone" with host Dave Chaffin (weekdays, 6:00-10:00am Mountain), and KIT-AM 1280 in Yakima, Washington "The Morning News with Dave and Lance" with hosts Lance Tormey & Mike Bastinelli (weekdays. 6:00-9:00am Pacific). Or tune-in to Tim's channel on YouTube.