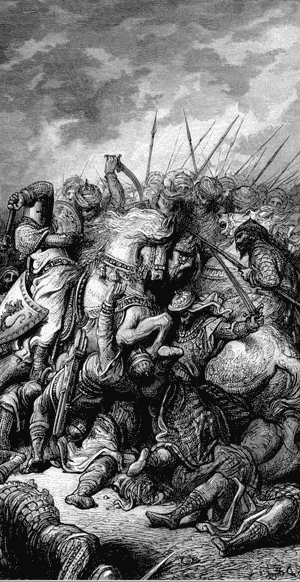 Like Catholicism, anti-Masonry runs deep in the Protestant Christian Community also.  Despite a robust history of Christian Freemasons founding many great institutions like the Southern Baptist Convention, there is today a rampant misunderstanding of what Freemasonry means.  For this section, it is better suited to let them speak for themselves.  By this, over the years I have found there to be many "Christian" web-sites with the agenda of vilifying Freemasonry for their own political, social, religious, or personal reasons.  The list may not seem very long, but each site below has their own unique spin and presentation, from illustrating the supposed "secrets" to message boards dedicated to arguing why Freemasons are going adamantly to hell.
Take each with a gain of salt and an open mind.
Freemasonry Watch
This site is from a Catholic basis, but fitting to list here.  The secrets it alludes to are readily available on line and in local book stores.
Cutting Edge Ministries
A general ministry that says of its Freemasonry expose that "You will be shocked by what you read about the occult nature of this organization and its New World Order Connections".
Illuminati Conspiracy Archive
Part of the broader Conspiracy Archive, their tract on Freemasonry is elaborate as it details the
evil that the fraternity does to grow its "Occult Empire"
Saints Alive
They say of themselves that they are "a Christian nonprofit corporation founded upon the call of God to witness Jesus to those lost in Mormonism and other cults" which must lump Freemasonry into the mix.
Bible Believers
Out of Australia, this ministry proclaims the truth and what the divine is doing RIGHT NOW, with some end time prophecy thrown in.
Ephesians 5:11
"Have Nothing to do with the fruitless deeds of darkness, but rather expose them". This site is a specific ministry against Freemasonry which manages an active and lively message board with a lot of "your going to hell", "no were not", "yes you are" and so on… Their description is: "Ephesians 5:11, Incorporated is a 501 (c) (3) counter-cult ministry which specializes in subversive
religious organizations which deny being religions."
Bible Discernment Ministries
A literal ministry of the bible.
Christian Chapel CME Temple of Faith (You can see an archive of the page here)
An internet outreach ministry.
The Great Joy in Great Tribulation (You can see an archive of the page here)
Heavy on the its an evil occult, by looking at the Scottish Rite
Chick Publications
A great deal of illustrated mayhem over being a Freemason.
Bible Probe
For Christian and Messianic Jews. From their site: "Since Freemasonry has attempted so strenuously to claim that they are just a "good ole boy" fraternity that does good works and has a good time, most people will be shocked to learn the bitter truth behind that facade."