My most popular columns this year.
BRYCE ON 2013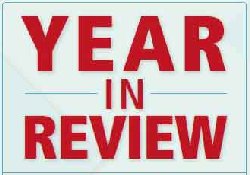 As you know, I write on a variety of subjects, such as management, systems, technology, social issues, politics, and observations of our changing world. Sometimes my work is instructional and informative, other times it is controversial or humorous. I certainly hope it isn't boring. By the number of subscribers I have, their comments, and the hits I have on my web site, I do not believe this is the case.
For my year-end column, I decided to look at my statistics and see which were my most popular articles and speculate on their popularity. Herein, therefore, are my "greatest hits" for 2013.
THE REMINGTON RAND ADDING MACHINE, MODEL 41013-10
This was written in December 2012 as a fun piece describing our ancient adding machine, marveling at its simplicity, and questioning why people tend to discard office equipment as opposed to maintaining it (in our case, for 42 years and still chugging away). I was surprised by the thousands of people who read it. It caused several of my subscribers to reminisce about such equipment. Typical comments included, "Sure wish most items would last nearly as long," and "Yeah! They sure don't build things to last any more."
TEN THINGS THE FEDERAL GOVERNMENT DOES WELL
Written in June of last year, people from around the world read this article on a daily basis. Overseas, Europeans reference this piece regularly, particularly people in the United Kingdom. In an age where we tend to believe government is incompetent, my article piqued people's curiosity as to whether government can do anything right. I also received considerable reader feedback on this one, including a woman from West Virginia who wrote, "It has come to the point that I no longer believe a word the government says. I don't trust the media either."
STAND UP FOR MORALITY (PART 1 OF 8)
Beginning last April, I published an eight part series encouraging people to think about and openly discuss morality in our society. This, of course, became my book, "Stand Up for MORALITY!" The comments from my readers were encouraging. The subject became a hot button topic on the Internet and caused me to produce a presentation on the subject.
WHAT IF THE SOUTH HAD WON THE WAR?
I originally wrote this column in December of 2011, but it is still actively read on a daily basis. The article considered what our world might look like today if General Lee had won at Gettysburg and captured Washington, DC. This stirred the imagination of a lot of readers who commented accordingly.
Earlier this year I devised a series of mini-posters based on our popular "Bryce's Laws" which are axioms on life, both personal and professional. Four posters were made available, including: Life, Management, Information Systems, and Project Management. These small posters can now be found in offices and cubicles around the world.
This was another piece I wrote towards the end of last December. Like the others, it has been frequently read all year. Basically, it is a comparison of today's welfare state versus the the early American slaves. Although it was considered controversial, I received a lot of positive comments from my readers.
PRINT ON-DEMAND (POD) – VERY COOL
This was a technology related piece I wrote describing an interesting means to publish a book. Although it requires an author to be savvy in desktop publishing, it is a great way to free yourself of the yolk of publishers. Someone at Amazon should be thanking me for writing this.
LIBERAL VS. CONSERVATIVE PERSONALITIES
This has been a favorite subject of mine for quite some time. It examines how people develop their political beliefs, e.g., Why does a person become a Democrat or a Republican? This generated considerable discussion from my readers. Bottom-line, I think I was on to something in terms of people's personalities ultimately dictating their political preferences.
This article described the various factions who are truly teaching moral values in this country, regrettably it is not the parents.
THE DEATH OF PROFESSIONAL COURTESY
This column was touched off by an incident I experienced at a company whereby I observed how people treated others callously. This too resulted in considerable feedback from my readers who experienced similar situations. Regrettably, I am seeing more and more of this in the corporate world.
The article was a precursor to my series on morality. Basically, it contrasted the moral values of capitalism versus socialism.
In terms of my columns, 2013 will probably be best remembered as my "Morality Year," where I openly questioned the values of our culture, particularly how they are formed and taught. I consider the erosion of our morality in this country a serious problem, something that may very well lead to our demise. Maybe I'm an alarmist, or maybe I am seeing something people are glossing over. I have always believed in the Bryce's Law, "You cannot treat a patient if he doesn't know he is sick." Since I started researching this subject, I found morality is something most people take for granted and never discuss. This is why I found it important to bring this to the attention of my readers. I just hope people were listening.
I want to thank all of my readers who commented on my columns this year, both in print and on the radio. Although I may not have time to respond to everyone, rest assured I read all of your comments, both good and bad. Thank you. It's nice to know people are listening.
Happy New Year.
Keep the Faith!
Note: All trademarks both marked and unmarked belong to their respective companies.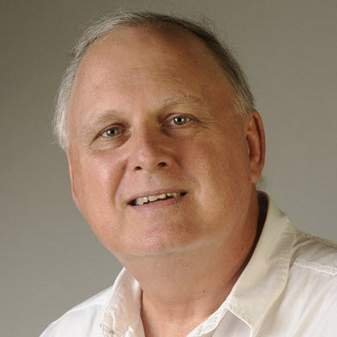 Tim Bryce is a writer and the Managing Director of M&JB Investment Company (M&JB) of Palm Harbor, Florida and has over 30 years of experience in the management consulting field. He can be reached at timb001@phmainstreet.com
For Tim's columns, see:
timbryce.com
Like the article? TELL A FRIEND.
Copyright © 2013 by Tim Bryce. All rights reserved.
Listen to Tim on WJTN-AM (News Talk 1240) "The Town Square" with host John Siggins (Mon, Wed, Fri, 12:30-3:00pm Eastern), KGAB-AM 650 "The Morning Zone" with host Dave Chaffin (weekdays, 6:00-10:00am Mountain), and KIT-AM 1280 in Yakima, Washington "The Morning News" with hosts Dave Ettl & Lance Tormey (weekdays. 6:00-9:00am Pacific). Or tune-in to Tim's channel on YouTube.
(Click for AUDIO VERSION)
To use this segment in a Radio broadcast or Podcast, send TIM a request.