Not as much as you may think.
BRYCE ON MANAGEMENT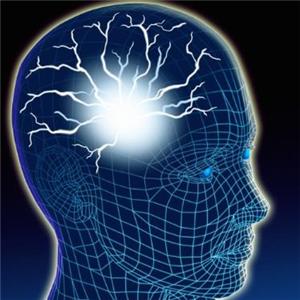 Ever wonder what goes through people's heads? Or maybe you have heard yourself say, "What the hell are you thinking of?" It shouldn't come as a surprise to find a lot of people don't use their head during the day. A couple of years ago I wrote a paper entitled, "Increasing Brain Power." Although the intent of the paper was to suggest ideas for sharpening worker acuity, I made the observation we typically don't use our head as much as we assume we do.
First, we typically rest or sleep for eight hours each day whereby the brain is not truly engaged. We then spend eight hours for work and eight hours for personal time. In the typical work day, office workers are normally 70% effective, meaning they spend about five and a half hours on productive work. During personal time, we perform pet projects and hobbies, pay the bills, run errands, attend a meeting or function, relax, and wake up or go to sleep. During this time we typically spend two hours on concentrated work. All of this means in a typical work day, we only spend about eight hours to really exercise the brain, but from a management perspective, we can expect to get only three hours at peak performance. Actually, this number fluctuates based on how well the worker is able to engage the brain. Some people are able to engage their brains for several hours, some for only an hour, and some not at all.
I guess what I am getting at is that people tend to operate at a primal level most of the day representing nothing more than their basic instincts and reflex actions (I call this the "autopilot" mode). We see this on our commutes to and from work, we see it as we shop in stores, and we see it as we "zone out" watching television. Basically, people prefer to tune out than to tune in to what is going on. As a systems man, I tend to make the analogy that we take in more input than we produce output. Because of this, we are highly susceptible to subliminal messages from the media and are easily influenced.
We commonly make extensive use of technology to assist us at work, but because technology often supersedes our thought processes, it actually causes us to be less sharp intellectually. To illustrate, not long ago a study was performed by Kings College in London for Hewlett Packard, the purpose of which was to study the effect of technology on worker performance. According to Dr. Glenn Wilson, the author of the study: "Results showed clearly that technological distraction diminished IQ test performance." Basically, the study said excessive use of technology can have an adverse effect on a person's brain power. This is somewhat disturbing as technology permeates our society.
So, the next time you have a confrontation with the human animal, just remember they are probably not operating at the same level as you are; they could be a lot smarter or a lot dumber than they may appear.
Keep the Faith!
Note: All trademarks both marked and unmarked belong to their respective companies.
For Tim's columns, see:
timbryce.com
Like the article? TELL A FRIEND.
Copyright © 2013 by Tim Bryce. All rights reserved.
Listen to Tim on WJTN-AM (News Talk 1240) "The Town Square" with host John Siggins (Mon, Wed, Fri, 12:30-3:00pm Eastern), KGAB-AM 650 "The Morning Zone" with host Dave Chaffin (weekdays, 6:00-10:00am Mountain), and KIT-AM 1280 in Yakima, Washington "The Morning News" with hosts Lance Tormey & Brian Teegarden (weekdays. 6:00-9:00am Pacific). Or tune-in to Tim's channel on YouTube.