BRYCE ON SOCIALIZATION
Instead of watching TV, attend a meeting.
I've been bumping into a lot of younger people lately; young men in their early to mid-20's who have been asking me for advice on a variety of issues as they begin their careers. Basically, I tell them to start a life insurance policy, write a will, how to dress, and basic social amenities such as how to greet someone and tell a joke. More importantly I stress upon them the need to network with their contemporaries.
When I was entering the work force back in the 1970's I found networking to be invaluable in my professional growth. I was particularly active in trade related organizations such as the local chapters of the Association for Systems Management, the Data Processing Management Association, and the Association for Computing Machinery. I also founded a local OS/2 Users Group and Java Users Group. I have also participated in other civic and fraternal organizations. All of these groups were invaluable in terms of education and the development of a network of contacts with whom I have relied on time and again.
I've noticed the younger people are less inclined to join any such organization these days. I'm not sure why. Perhaps they don't think its cool. Perhaps there is no professional curiosity. Or perhaps they just don't know any better. Frankly, I think its the latter. As a result, these organizations are in decline. For example, ASM is now extinct; and DPMA changed its name and focus to the Association of IT Professionals; regardless their numbers are still diminishing. Instead of resisting participation in such organizations, I encourage young people to join them.
Networking is a great way to learn about your field of interest and to develop local contacts who might be helpful to you in your walk through life, and you might be able to help them in return. Many people go into such organizations with the wrong intentions, such as they are going to sell the membership something. This is most definitely not the point; its about your professional growth. Its about learning; its about refining your social skills, and its about gaining visibility; all of which is important for developing a professional reputation. Once this is established, people will recognize you as the "go to" guy in your area of specialty, then, Yes, you may vary well get some business, but don't go into an organization thinking you're going to conquer the world, think of it as an investment in your personal development.
One of the lessons I learned during my college career was that "We enjoy life through the help and society of others." I have found this to be particularly true in my professional development.
So, instead of staying home and watching that trash on TV every night, how about getting off your butt and attend a couple of meetings? Start with a trade group from your industry; then there's the chamber of commerce and Jaycees; then there's volunteer organizations such as the Rotary, Kiwanis and the Lions; then there's fraternal organizations such as the Masons and the Shrine. The list is actually endless; but seek out those organizations that will help you the most in your professional development. You might learn a thing or two in the process, and others might just learn a thing or two about you.
Keep the Faith!
Note: All trademarks both marked and unmarked belong to their respective companies.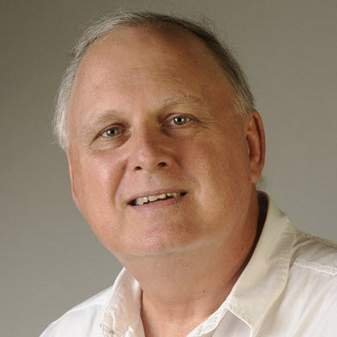 Tim Bryce is a writer and the Managing Director of M&JB Investment Company (M&JB) of Palm Harbor, Florida and has over 40 years of experience in the management consulting field. He can be reached at timb001@phmainstreet.com
For Tim's columns, see:  timbryce.com
Copyright © 2017 by Tim Bryce. All rights reserved.
Also read Tim's columns in the THE HUFFINGTON POST