BRYCE ON WORK ETHIC
– They are getting harder and harder to find.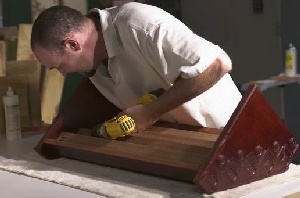 I happened to visit my brother-in-law in Cincinnati not long ago. He is a master machinist in a machine-tool company up there. He gave me a tour of his company and it was interesting to see how he can take a block of aluminum and transform it into a high-precision instrument. He patiently explained the whole process to me and described the details for making such an instrument. His knowledge of the overall process along with the tools he used was very impressive. More importantly, he expressed his pride in his company and the products they produced. This was all very refreshing to me as you don't hear too many people anymore who take pride in their work and know it thoroughly.
I think you can trace the decline of craftsmanship back to the 1980′s when the bean counters started slashing costs and programs aimed at the production of quality products. Fortunately, this didn't happen at my brother-in-law's company which is privately owned by a German immigrant who is also a craftsman and invests heavily in his people and research and development. The consciousness of the people in the plant is such that if the product isn't just right, it is done over again. Interestingly, the company doesn't have any problems in terms of morale, tardiness, or absenteeism. The older workers mentor the younger workers, and the employees in general relate to their work. In other words, management has created an environment of cooperation as opposed to competition, thereby allowing workers to focus on their work and take personal initiative to solve problems themselves. By doing so, the workers have been able to marry their personal and professional lives.
I found this all somewhat eerie and I felt I had been transported back in time to another era where workers were dedicated craftsman and genuinely cared about their work. We don't see a lot of craftsmanship any more, particularly in I.T. departments who prefer "quick and dirty" solutions these days. I shouldn't single out I.T. departments though as they are not alone in this regards. Just about everywhere you go, you don't find too many people who understand the total process of building something and sweat over the details. Most people simply don't care and disassociate their personal lives from their professional lives, …which I find rather sad.
Keep the Faith!
Note: All trademarks both marked and unmarked belong to their respective companies.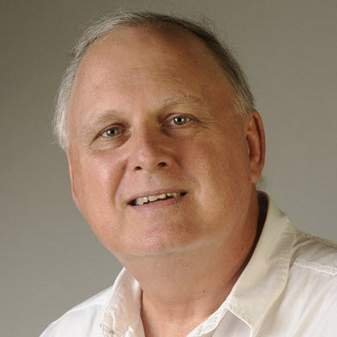 Tim Bryce is a writer and the Managing Director ofM&JB Investment Company (M&JB) of Palm Harbor, Florida and has over 30 years of experience in the management consulting field. He can be reached attimb001@phmainstreet.com
For Tim's columns, see:
timbryce.com
Like the article? TELL A FRIEND.
Copyright © 2013 by Tim Bryce. All rights reserved.
Listen to Tim on WJTN-AM (News Talk 1240) "The Town Square"with host John Siggins (Mon, Wed, Fri, 12:30-3:00pm Eastern), KGAB-AM 650 "The Morning Zone" with host Dave Chaffin (weekdays, 6:00-10:00am Mountain), and KIT-AM 1280 in Yakima, Washington "The Morning News with Dave and Lance" with hosts Dave Ettl & Lance Tormey (weekdays. 6:00-9:00am Pacific). Or tune-in to Tim's channel on YouTube.